Innova SDS43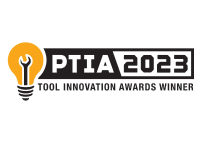 SDS43
Smart Diagnostic Solutions Inspector 4.3" Tablet
---

SDS43 | SDS Inspector
Compatible with RepairSolutionsPRO™
Bidirectional Control / Active Tests
12 Workshop Tools
All-System Diagnostics
Enhanced Data Stream
OBD2 Monitor Status and Drive Cycle Procedures
Pre & Post Scan Reports
Supports All 10 OBD2 Modes
Battery & Charging System Test

SDS43 | SDS Inspector
Developed by Pros for Pros

Built for Pros
The INNOVA SDS43 is ergonomically designed and easy to use.
Featuring
Large 4.3" Display

Durable Rubber Guard

Instant Boot Up

Adjustable Hand Strap

Detachable Cable with LED Lit Head

SDS43 | SDS Inspector
Watch our instructional video to learn more about the INNOVA SDS43 and its powerful features, including dealership-level and user-friendly services.

Best In-Class Database
SDS tablet utilizes only the best for the best. We contract automotive data directly from OEMs, which means the data we provide you are of the utmost quality. We retrieve quality data from major automotive players such as Toyota, GM, Hyundai, Mercedes, and more.

SDS43 | SDS Inspector
Finding fixes has never been easier.
Seamlessly switch between your devices to maximize efficiency and access your reports anytime, anywhere.
You can find
on
*RepairSolutionsPRO web version is still under development. You can still enjoy our fully functional app, available to download in the App Store or Google Play Store.