Secure Gateway (SGW) in Most 2018 and Newer FCA Vehicles
Starting with 2018 models, a Secure Gateway Module (SGW) has been implemented in the electrical architecture to strengthen defense in depth. This module is similar to a firewall that prevents unauthorized vehicle network access, which may put vehicle systems and customers at risk.
Unlocking Secure Gateway Module (SGW) brings ability to:
Erase OEM fault codes.
Perform Resets, Relearns, Routines, and Calibrations.
Gaining Access to the FCA Secure Gateway
Access the secure gateway in 3 simple steps:
Obtain a compatible INNOVA Tool.
Register an Authorized AutoAuth Account.
Unlock and access the Secure Gateway
Sign in to your RepairSolutionsPRO account on a compatible tool prior to accessing SGW.
Step 1: Obtain a compatible INNOVA Tool.
INNOVA 7111 Tablet (software version V1.90.08 or later) is now authorized by AutoAuth for Fiat Chrysler Automobiles U.S. (FCA) to access the Secure Gateway (SGW) on 2018 and newer FCA vehicles.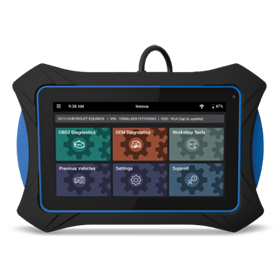 Innova 7111 | Smart Diagnostic System | OE-Level Diagnostic

MOTOR Top 20 Award 2021
Key Features
Powered by RepairSolutionsPRO

34 Workshop Tools

OEM Diagnostics

Vehicle Health Reports

Enhanced OBD2 Diagnostics
NOTE: Make sure your diagnostic tool is connected to Wi-Fi throughout the process.
To start with the setup process, please have your tool model and serial number ready at hand. The serial number can be found in your tool's Settings page.
For example, in the INNOVA 7111 Tablet, the serial number can be found upon selecting 'Settings' from the home screen (View Below).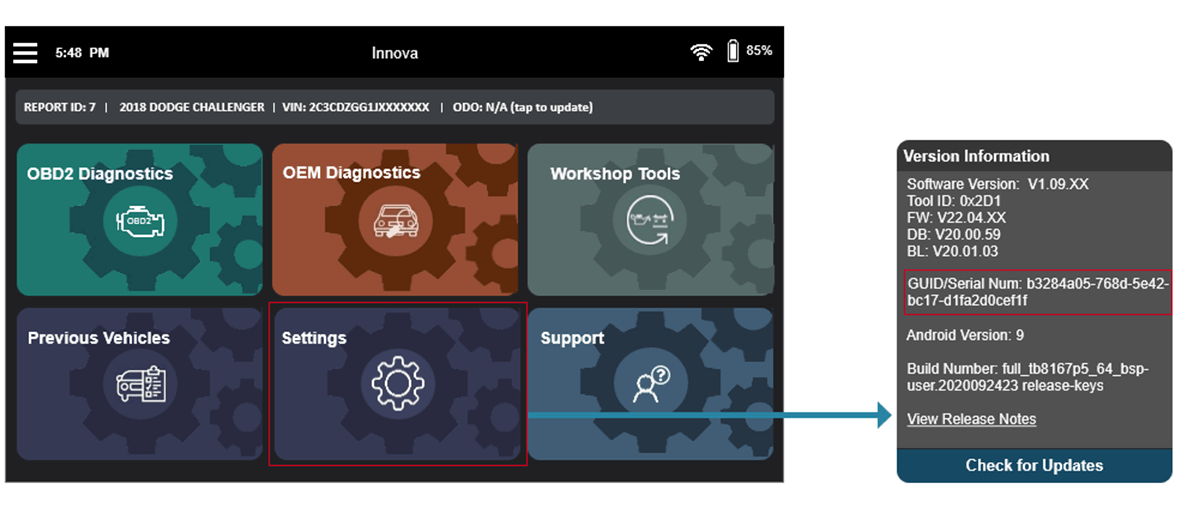 Step 2: Register an authorized AutoAuth Account.
2a. Go to https://webapp.autoauth.com and select "Register" to create an account.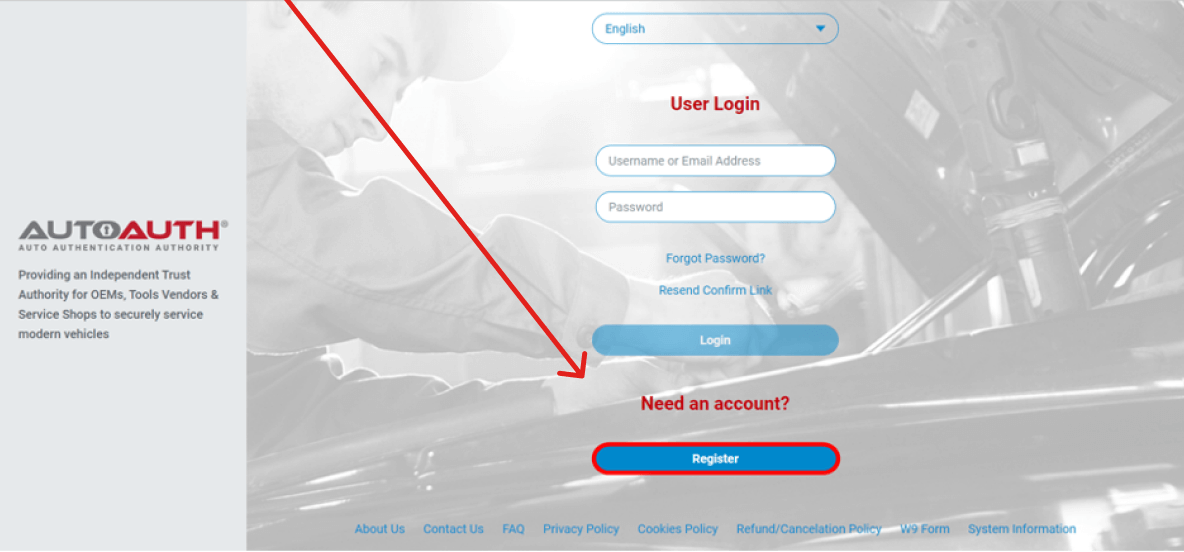 2b. Once created, verify your account via email.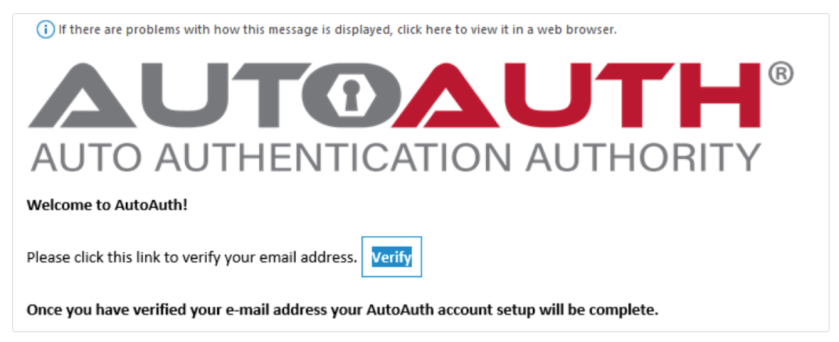 2c. Next, log into AutoAuth's portal using the credentials you just created.
2d. After logging in, complete your registration (Service Center or Independent Technician) and sign up.
NOTE: AutoAuth DOES charge an annual fee.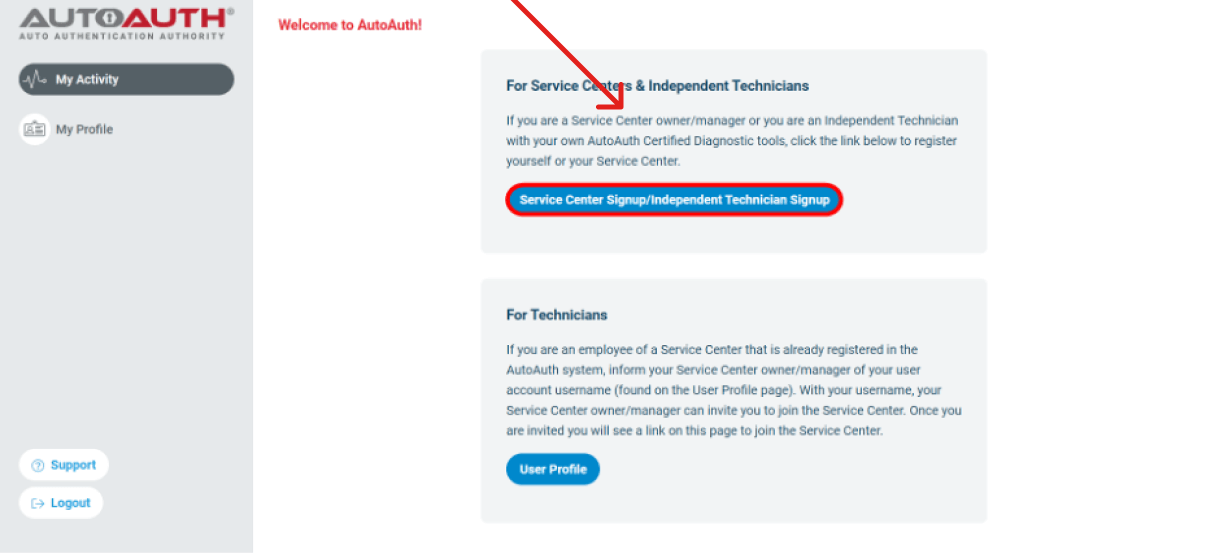 2e. Finally, add your diagnostic tool information under the "Manage Tools" tab.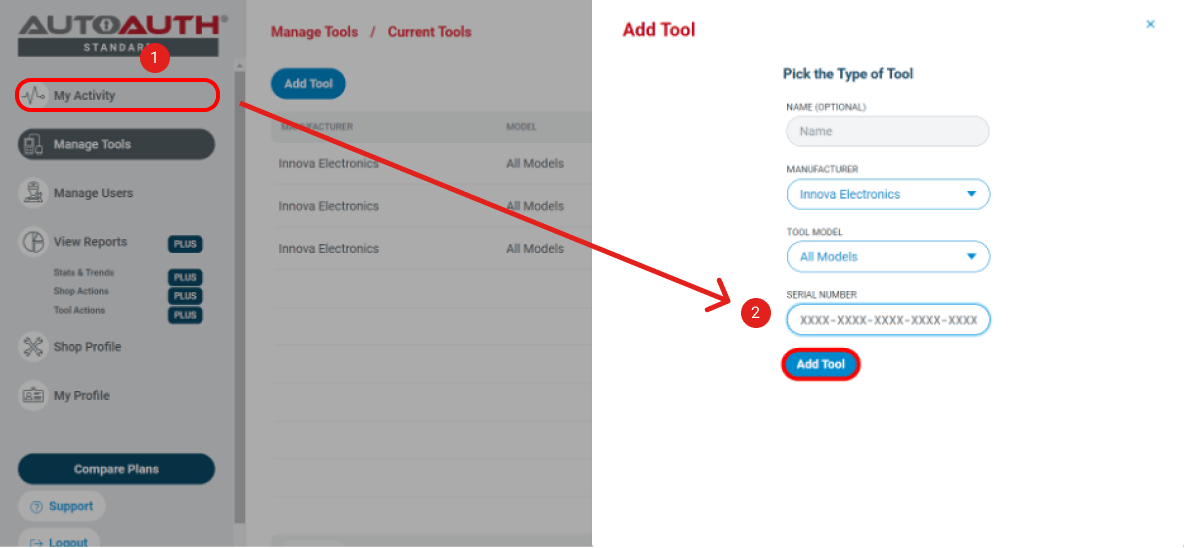 Step 3: Unlock and access the Secure Gateway.
3a. For FCA vehicle with SGW equipped, a "Secure Gateway Access" message will pop-up once tapping into either the "OEM Diagnostic" or "Workshop Tools" tab.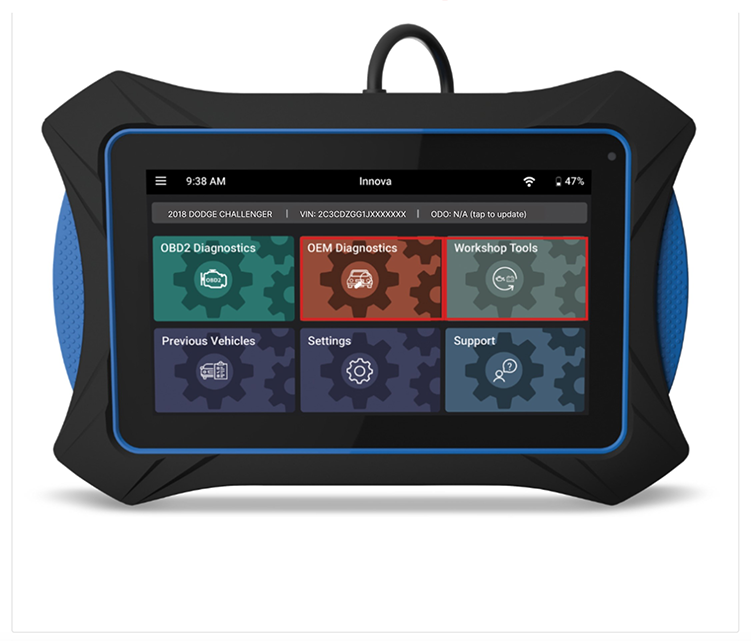 3b. You will be prompted to connect to the internet. An internet connection is required. Once connected, please tap "Continue".
NOTE: Poor internet connection may cause the unlocking process to fail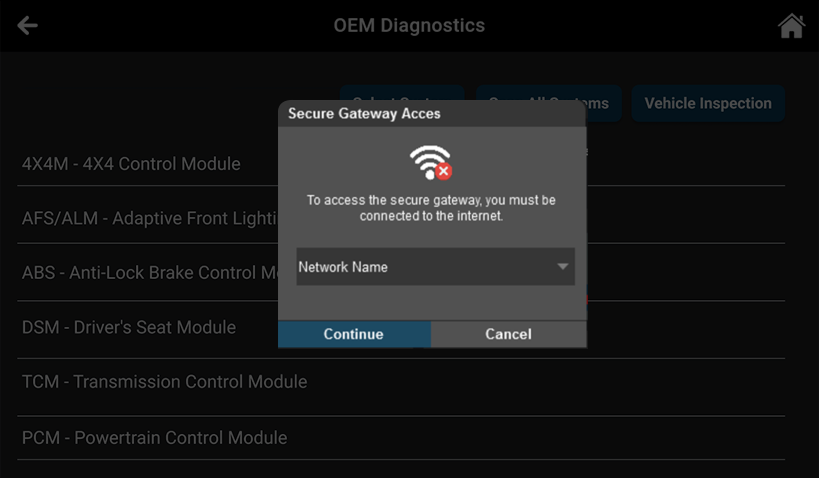 3c. Next, proceed to login using your existing AutoAuth login credentials. Alternatively, you can create a new account by tapping "New User".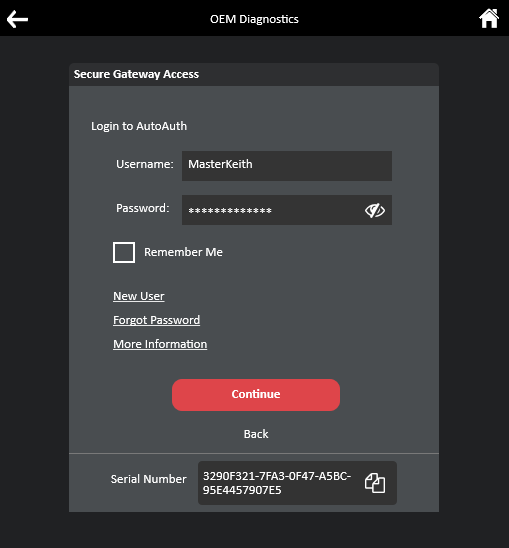 3d. You will be prompted to a screen that connects you to the Secure Gateway Access (SGW). You should have SGW authentication within a few minutes.
NOTE: Connection may be unsuccessful if the user has exceeded their API calling threshold.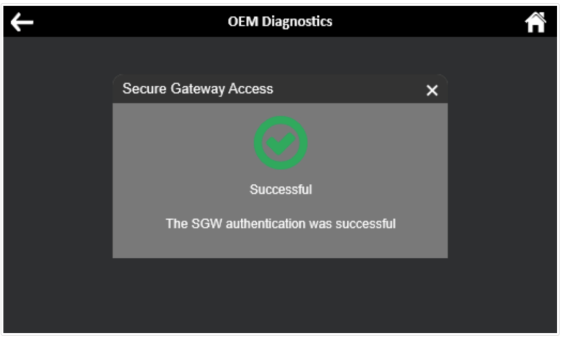 User must be registered and logged in to their RepairSolutionsPRO account to access the SGW on FCA vehicles.
Instructions to Unlock on Innova 7111: How to Access FCA Secure Gateway
Fail to unlock FCA SGW?
To address vehicle, WIFI connectivity or issues unrelated to AutoAuth, kindly reach out to our support team below. For all other inquiries, please contact AutoAuth Support.
Have Questions?
Please do not hesitate to contact us for assistance.
Our U.S.-based customer service team is ready to assist you. You may contact us by phone, email, or live chat.
View Frequently Asked Questions, courtesy of Stellantis.